Over 42 years of Building Custom Homes
Peak Construction Company is a Denver based building contractor who provides cost-effective custom home building and design build services in Jefferson, Arapahoe, Denver and Douglas counties. We personally supervise every detail of your new home construction. Good communication is essential when building and we are in constant contact with the owner, architect, engineer and designer to take the guesswork and unknowns out of your new home planning and experience.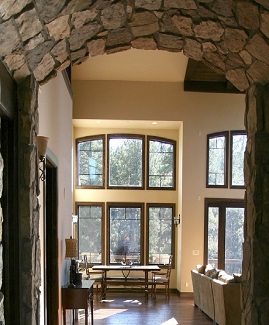 Peak is able to ensure quality from the groundbreaking up. We have created long-term relationships with Colorado's best architects, craftsmen, subcontractors and suppliers to insure the highest level of detail and superior quality expected in your new custom house. We keep strict guidelines and constantly monitor the quality of labor and materials from our handpicked workers and suppliers.
We at Peak Construction understand the importance of building a strong, lasting relationship with our clients by maintaining a constant open line of communication.