Land and Building Lot Evaluation and Site Selection in Colorado
Peak Construction has a full service realtor to buy a lot to build, sell your land, or help you procure a construction loan to build a new home. We specialize in land real estate across the Front Range, including Denver, Littleton, Castle Rock, Roxborough, Evergreen and Golden, Colorado.
Are you searching for that perfect site to build your custom home or realize your profits and sell that piece of land, which you have been holding?
Locating the right lot or land is complicated. Land transactions can require more research, knowledge and guidance than other real estate transactions.
There are items to consider such as zoning, water rights, development guidelines, design review procedures, and permitting restrictions, just to name a few. Let the experience of our in-house, licensed realtor assist you with assessing your land transaction and making well-informed decisions.
Our real estate land specialist will locate a variety of lots for your evaluation, answering questions like: Is your lot buildable? Is there infrastructure nearby? Does your lot have city and county regulations, covenants and restrictions, owner's association fees, architectural control committee processes, or any developer design review processes?
As land selections are made, Peak Construction will study and thoroughly evaluate each building site, from soil analysis, variances, easements and building restrictions to utilities and water costs.
Peak Construction will also evaluate the land and building site according to topography, views, rocks and other unique features. They will guide you through the process of designing your home or project, using the budget as the guideline. Ultimately, you are assured that the land you purchase will accommodate your dream home.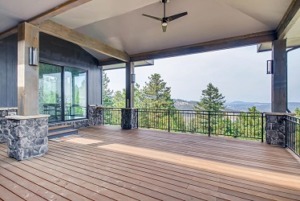 In real estate, location is the foundation on which everything else is built.
Land acquisition can be intimidating, overwhelming and confusing. However, our attentiveness and sensitivity to your requirements will make your experience as seamless as possible, and our skilled real estate specialist is ready to help you throughout the entire process.
Call our office today to discuss your real estate needs with our licensed Colorado real estate agent.
Designated Agent: Mary Hiatt Dow
Broker Web Site: www.MaryHiattDow.com