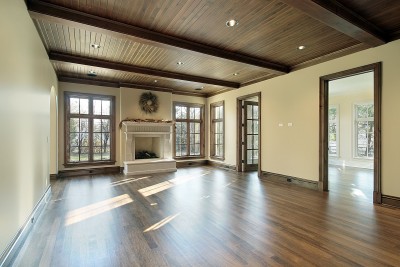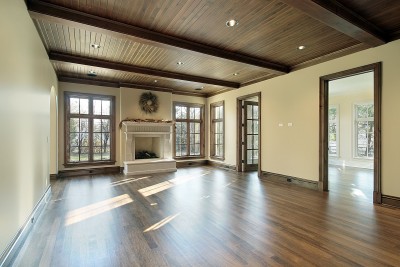 Conception – The beauty in building custom homes is that every client is looking for a unique style and design that will fit their personal lifestyle. We take great pride in working closely with you to develop a home that is a direct reflection of your creative vision. Not only must the home be an extension of your style preferences, but also the needs of you and your family.
Lot Selection – The first step in bringing your vision to life is working with us to determine your family's objectives. What is the desired size of the home? What type of setting and style are you looking to achieve? Once these things are understood we will work with you to find the right lot to fit these guidelines or work with the lot you already own.
Illustration – From this point, we will either work with your architect or bring in one of our preferred architects/designers based on the style of the home and your preferences. We have a group of designers that specialize in contemporary, southwest contemporary, Tuscan, Craftsman, Territorial, Contemporary, French Country, and Colorado Rustic. We work closely with our clients and architects to arrange the plans in such a way that satisfies all your hopes and dreams from the start. This is the first time your vision will be interpreted onto paper as the preliminary design gets underway-making this a very important step in assuring your home matches your original concept.
Materials – After determining the architecture and layout of your home, it is time to start pursuing the many unique facets that will be found for your custom home.  Exterior color, stone, accenting stone, paint stain colors, door styles, wrought iron color and style, and driveway material are just a few of the many material choices needed to be made. Not to mention the many interior selections such as cabinets, countertops, flooring, paint colors, appliances, and light fixtures. Do not be alarmed by the abundance of decisions that need to be made. Peak Construction will help you each step of the way.
Approvals – Once all the exterior and interior design decisions have been made it is time to send the architectural and engineering plans in for approval. The approval process takes anywhere from 2-6 weeks. It is almost time to see your vision take shape and begin the construction process!
Creation – Now that you have selected the lot, completed the design, and selected the materials for your custom home, it is time for us to begin the extensive bid and construction process. Managing the thousands of aspects going into constructing your new home may seem intimidating, but you can rest assured that every step of the process is organized and well thought out. During the months to come we will be collaborating with our many expert tradesman to turn your conception into reality.
Superior Tradesmen – While the architectural and engineering plans are being approved, we will begin the bid process to find the trades that will offer the best quality and value for your particular home. We work with only proven tradesmen for every aspect of the home. From the pouring of the foundation to the final touches of painting, you can be certain that every facet of the home will be completed with superior quality.
Dependable Project Management – Building a custom home is a complex and detail driven process that can easily become a nightmare if not properly managed. Your project must be meticulously planned out and scheduled requiring the expertise of a well-experienced project manager. We have built homes in Colorado for 40+ years. This experience provides him with the traits necessary to successfully oversee and manage the many moving parts of the construction process. After our team has properly planned for the construction of your new home it is finally time to break ground. Through each phase of construction, your home will be built with the greatest attention to detail.
Progress and Completion – Stop by your location to see the progress of the home…or don't (although you are always welcome). With everything carefully planned and supervised, you can rest assured that your house is on schedule for completion. With each day's work, your lot will transform into your own oasis. The home will begin to reflect your personality and preferences as the hard work and unique design elements meld together. This is one of the most rewarding times for us as a homebuilder. Guiding you through the final walk through and being able to share in such an accomplishment is rewarding each and every time. We have collaborated for months upon months to reach this moment. Thousands of individual pieces have come together to turn your vision into the perfect home for you and your family. If you are considering a custom home, call us today at 720-981-7325 for a free "feasibility analysis".