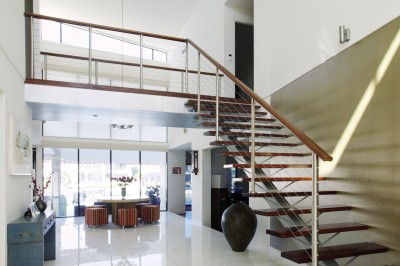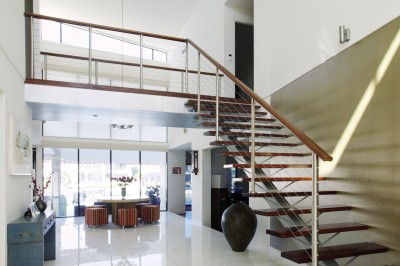 Peak Construction builds custom homes in a very proactive approach for the customer. Steve Dow, the builder has 40 years of Exquisite Home Building experience. He addresses building custom homes in a very proactive approach for the customer. Everything is built around your budget where all costs are established up front… every component, including management fees are determined in the beginning. Also, you choose finishes and materials from the best suppliers and receive contractors cost with no markups, unlike most contractors.
If you decide to upgrade, like choose granite, when, initially, that wasn't in the budget, that's your choice, but Steve is going to point that out and advise you on the most cost effective ways to save you money during the building process.
We like to get involved at an early phase to give critical design and budgeting advice to the architect, so the architect and builder are working in tandem.
Often times, architects use design features that are expensive, because it's artistic, but if it's not cost effective, Steve will let you know, then go back to the table with the architect, so it is cost effective. It's imperative to him to troubleshoot cost overruns in the beginning, and all the way through.
Steve approaches building from a "Team approach". Partners of your team work with you throughout the design, selection, construction and warranty phases of the project.
Before building a home, Steve will first Interview customers to determine if there is a fit of expectations and personality. He selects customers carefully to maintain our high level of quality and service. Then, he meets with clients to evaluate the land and building site according to topography, views, rocks and other unique features, guiding homeowners through the process of designing their home, using the budget as the guideline. As the plans are being drawn, we check pricing to assure the end design meets your anticipated budget. We then provide a fixed cost construction price that ensures there will be no surprises at the completion. Our services always include pulling permits, working plans, engineering permits, subdivision and architectural review approvals, lot feasibility, surveys and community covenants.
Through Daily supervision, thorough communication with the construction crews and by using the same highly skilled team of subcontractors and materials suppliers, we keep control, and keep you up-to-date at all times on your home's progress.
Steve will be involved in your project from the start, so you can be sure that you will receive the personal attention that you deserve. He has an excellent reputation for honesty, integrity, high quality workmanship and completion of project on schedule.
We know you'll appreciate his exceptional listening skills and the way he excels at assisting you in visualizing your dream home and translating it into functional plans.
You can reach Steve with any questions at: 303-249-4094