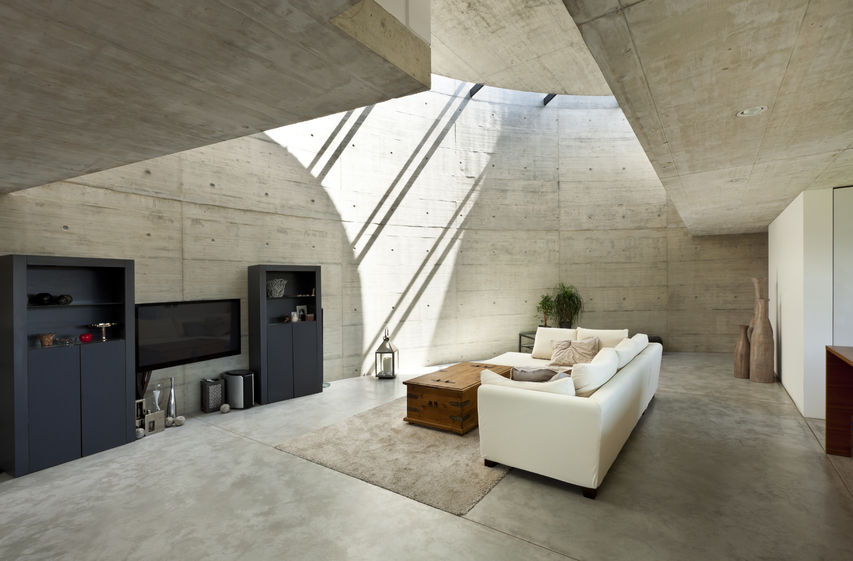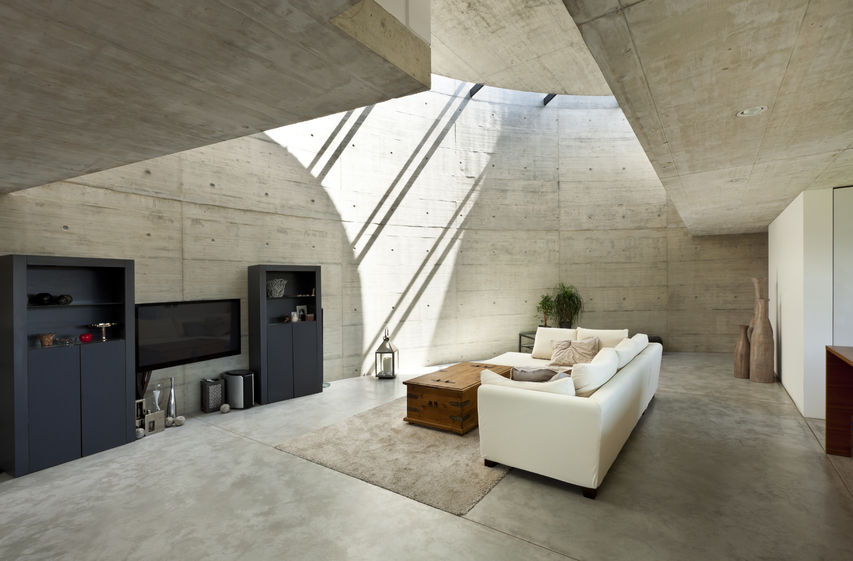 There are a myriad of new finishes available in concrete, including stains and integral color, various textures, such as acid-wash or aggregate, and different stamped patterns. The "bottom line" is concrete is one of the most versatile materials available today.  Concrete is used outdoors for patios, driveways, walkways, freestanding walls and retaining walls, as well as for indoor and outdoor kitchen countertops.  Pre-cast concrete products are also abundant from concrete block to concrete pavers. Inside the home, concrete is used for floors, countertops, even sinks.  Depending on the type of finish or use of color, concrete can be a cost effective material.
Concrete is composed of cement, and can contain other ingredients such as fly ash and admixtures to improve its properties for certain building applications.  These additions improve the concrete's properties, such as increasing the strength or electrical conductivity of the concrete. Modern concrete mix designs can be complex. The choice of a concrete mix depends on the need of the project both in terms of strength and appearance and in relation to local building codes.
The design begins by determining the requirements of the concrete. These requirements take into consideration the weather conditions that the concrete will be exposed to and the required design strength. A different mix of concrete will be used to pour a driveway versus pouring a footing for a bridge.