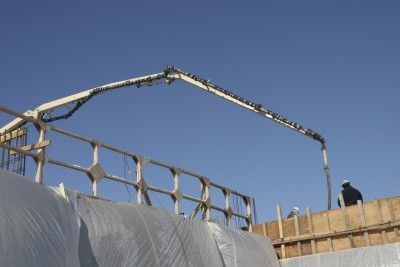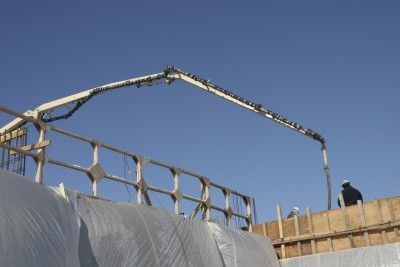 As the old adage goes, "a solid foundation for a solid future!" Often, when people think of a home foundation, they visualize a large flat piece of concrete with rebar protruding.  However, many new residential foundations look quite different. The topography of the land below the slab often dictates complicated engineering modifications in the home and foundation design.  A common way to deal with excessive slope is to design a "walk out basement."  Three independent concrete pours are typically required for this type of design; the lower section, the retaining wall and finally the upper section.  Using this type of foundation, rear sloping lots will be open to a view.  Across the Front Range, "walk-out basement homes" are one of the most popular types of homes built allowing "one-level living" on the top floor yet full light on the lower level for children and guests.
Custom home builders such as Peak Construction consider topography, lot drainage, and lot access when making initial foundation evaluations. Other factors include; sewer/septic locations and electric and other utility locations.   The orientation of the home site should take full advantage of views when determining the foundation.
If you have not selected a lot for your custom home, Peak Construction Company will conduct a "complementary assessment" of the property you have in mind to determine the best possible land for your individual needs. To discuss your custom home ideas call us at: 720-981-7325.